Google My Business Or Your Website Why Both Are Important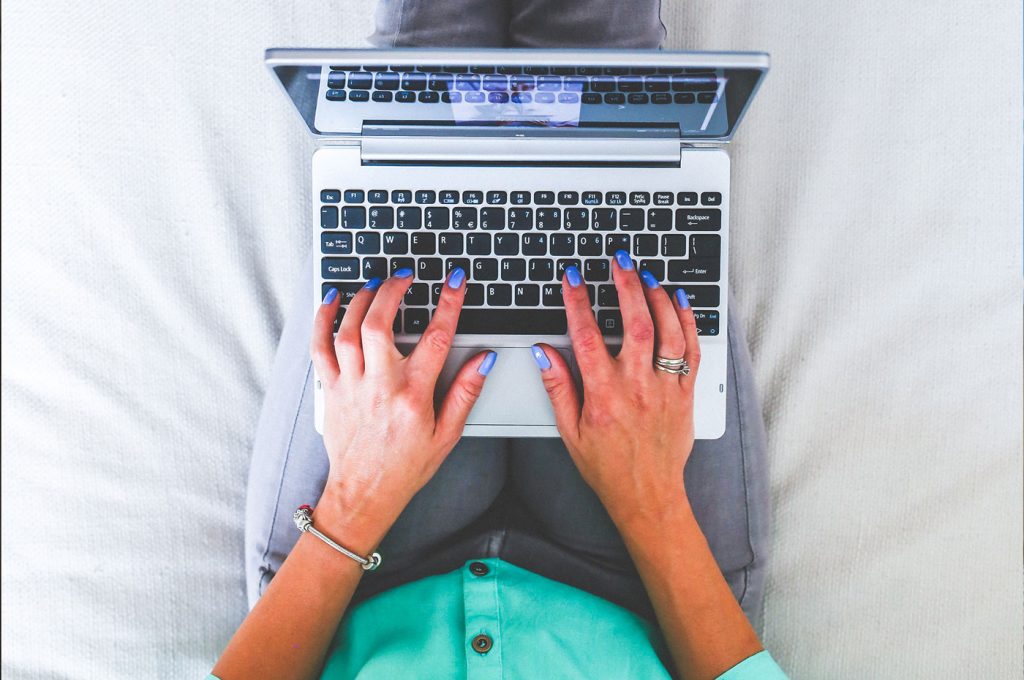 Getting traffic to your website that converts into new leads is something that's on everyone's business priority list.
If you want to focus on one particular channel, you are probably wondering whether Google My Business (GMB) or your website should be your priority right now. Understandably, websites are the more popular choice for marketers . . . however, one survey by Gartner recently found that marketing leaders only spend 9% of their budgets on their website.
The Rise Of Google My Business (GMB) And Why It Should Be Part Of Your Ad Budget
Advertising budgets are diversified and spent on many channels. Google My Business (GMB) is certainly one of them. Now, if you are thinking that your website should always be your Holy Grail, it's time to rethink your decision.
And the best part?
Google My Business (GMB) is a FREE channel which helps marketing agencies and businesses that are looking to drive local traffic to their physical locations. It allows them to easily manage their online presence across both organic search and maps, helping customers more easily find and learn about your business location.
Stats don't lie — 97% of consumers are now using search to find local businesses, while 41% of them are using local search to find businesses every single week. Additionally, other research shows that Google receives "nearly twice as much local search traffic as Facebook, the second most popular local search site". All of this shows that GMB is not only a trend, it is the first source of research for most consumers.
Do you have an active Google My Business (GMB) listing on Google? If not, our guide can help you.
Delivering Exactly What Consumers Are Looking For
People searching for businesses online are looking for accurate and relevant recommendations. This is something that Google My Business (GMB) delivers.
When Google detects that a user is searching for a place or business (and is searching with local intent), it bypasses the results with links to websites — and instead gives the user short list of nearby businesses (known as the "3" pack) which meet their search criteria.
All of this helps the user quickly narrow down their choices to a handful of options, increasing conversion for the GMB listings and giving the user accurate and relevant information about their search — in one click.
While customers get what they want with GMB, businesses get customers almost instantly. In that way, it is a win-win.
The Advantage That Google My Business (GMB) Has Over Websites
We already spoke about the benefits of Google My Business. But even with that, many think that websites are the go-to place for potential customers and search engine optimization (SEO) is still the most important practice for increasing organic traffic.
And while that is true, things are changing. The key takeaway here is that Google is starting to shift its focus towards being more local, giving local searches a new and completely new experience.
The benefit for businesses, on the other hand, is that they can present all of the information they want their users to see, including:
Store hours
Address with directions
Phone number
Photos
Products and Services
Easy links to book appointments and make reservations
The other benefit is that customers don't necessarily care to click through to your website. Instead, they care about what you offer, what your reviews look like and where you are located. These are the couple of factors which help them decide whether or not they trust a business enough to visit. In that manner, Google My Business (GMB) lets customers navigate easily from Google to your location while skipping the process of visiting websites.
How to Increase Your Traffic On Google My Business?
Creating lasting visibility and success in Google's local search results is a strong component of your overall SEO strategy. There are two main areas of your GMB which can be optimized for success, including:
Your Listings Information
Claiming your listing
Ensuring that you are in control of it
Making sure your profile information is accurate
Making sure there is plenty of information
Adding attributes, posts, photos and keywords that are relevant to your business
Reviews
Optimizing your reviews for both Google and the potential customers
Generating more reviews
Earning higher quality reviews by delivering better experiences
Responding to all of your reviews positively
When done in the right way, these two can help you optimize your Google My Business (GMB) listing for more traffic.
Final Words
As you start focusing on GMB, you should not leave out your website. After all, your website is a channel which still matters and one that plays an important role in your local SEO strategy.
When focusing on your website, you need to make sure you build links and create a mobile-first experience — two of which are crucial factors for website and GMB success.
Call today and we will assist you with setting up your GMB profile. 833-933-8463
Devine Solutions Group – www.devinedigitalmarketing.com