Instagram is one of the most popular social media networks nowadays. With around one billion active users per month, 500 million daily active users, and over 200 million users that are visiting business profiles each day, it has established itself as one of the best social networks for sales and marketing. If you want to improve your Instagram engagement and have more users follow your account and engage with your posts, you are on the right page.
Many businesses are rushing to Instagram to promote their products and services. However, given the large competition out there, capturing the user's attention is not as easy as you think. In today's blog, we are going over some of the best ways to attract users to your profile, improve your Instagram engagement, and finally convert users to purchase or book an appointment.
Why is engagement on Instagram important?
Followers, likes, shares, comments, and clicks are all metrics related to the overall engagement that your content gets. If you love to be popular, you should know that popularity is very often associated with the number of followers.
However, this does not mean that a brand should use the follow-and-unfollow method to gain more followers. The goal that you should be tracking is boosting the overall engagement, and therefore, your profits.
Let's show you the best ways to do that.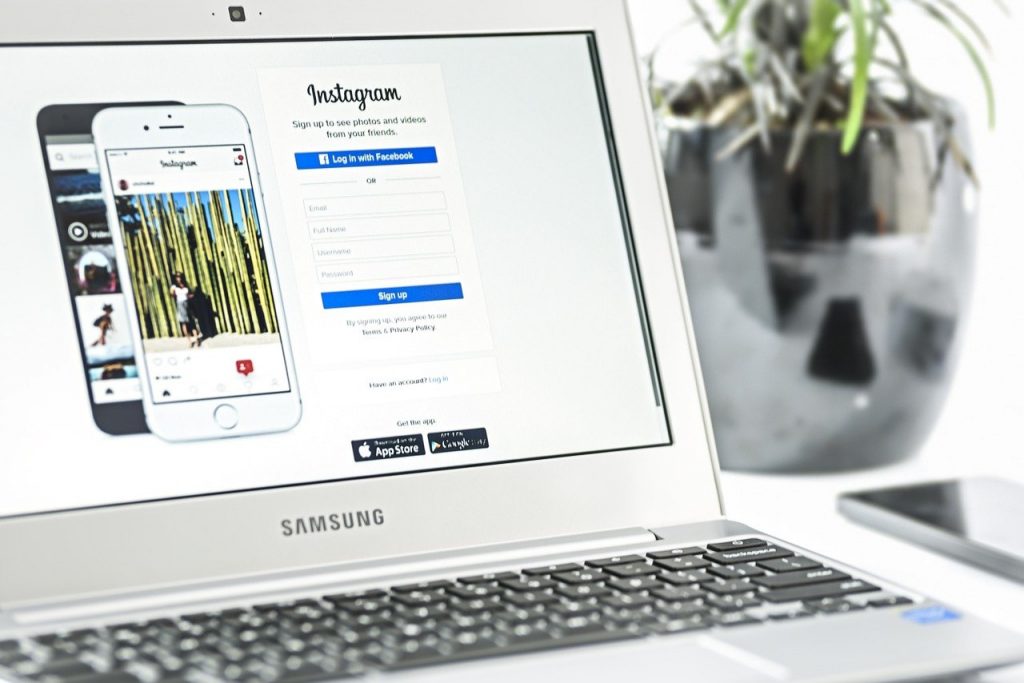 1. Create Valuable Content Centered Around Your Products/Services
Using images and videos that are relevant to your brand is the only way to boost Instagram engagement. For example, if you are selling women's shoes, posting photos of the shoes or women wearing them are appropriate. Similarly, restaurants and bars should post their promotions, food photos, drinks, or images of people enjoying themselves in their location.
2. Master Aesthetics For A Better First Impression
Instagram has gone from a simple photo-based social network to a place where everyone wants a beautiful grid. Big brands are working hard to ensure that every post is consistent with their grid. Since visuals are everything on Instagram, users always appreciate aesthetically pleasing content on their feeds. This is one of the best ways to deserve their follow.
3. Experiment With New Content Formats
Don't be afraid to experiment and get creative with your content marketing. Also, use different content formats. Video is a good example – you can see how Instagram continues pushing it, featuring video content in Stories as well as the latest feature called user-created Reels. Beyond these, you can also use your Instagram business account to go live, post IGTV videos, and upload short-form animations to your feed and your stories. Animated graphics are good because they communicate with emotion, and most users on Instagram prefer watching videos without the sound on.
4. Know The Best Times To Post
This may vary based on your audience, but you should generally know when people are most active on Instagram in your location. The good thing is that almost everyone grabs their phone to open Instagram at least a couple of times in the day, so posting earlier in the day only increases your chances to get your content seen.
5. Create More Video Content
Videos can always help your audience learn more about your brand. They are also great because they let you build authority and tell a story in a couple of seconds. Make sure you use high quality videos about your brand, whether it's the launch of your new collection of products, explanation of your service, an interview with a prominent figure, etc.
6. Add Call-To-Action On Your Posts
Adding call-to-action to your Instagram ads is essential if you want people to convert. This is the most direct way to increase interaction rates and push followers in a certain direction. The CTAs would appear below your post and are ideal for helping the user understand what action is required. For example, there is the "Learn More" which is good to use when pointing them to a website. Similarly, "Sign Up" can work well for a newsletter list or an event, and "Call Now" is a great way to grab their attention and hook them on a call.
7. Pay Closer Attention To Hashtags
Adding hashtags and location tags to your posts makes them highly searchable. If a user follows some of your listed hashtags, your post might also directly show up on their feed. The two types of tags can easily boost Instagram engagement and get your posts visible in front of people who already have related interests. To determine the best Instagram hashtags to use, try being more specific. There are also tools like All Hashtag that can help you get more ideas on the best tags to use.
8. Don't Preach – Tell Stories Instead
There are just so many brands using Instagram and forgetting that it is after all a 'visual inspiration platform.' Your content should captivate your audience instead of preaching your marketing on them. To increase engagement rates, you should become a storyteller and offer 'micro-stories' via your caption videos, Instagram stories, as well as your main profile. If you need inspiration, follow innovative storytellers such as Red Bull, Airbnb, Lego, Patagonia and Nike on Instagram.
9. Use Emojis Effectively
The power of images over words is best seen through emojis. Instagram is one of the places where you can use emojis – in fact, studies show that they are used by 92% of the online population. When used right, emojis can help you insert personality and fun into your brand, and build a more emotional connection with your audience.
10. Start Conversations With Instagram Stories Stickers
Instagram Stories are popular, and using stickers is a great way to encourage your followers to chat and share their opinions or experiences. Some of the best ways to do this are the famous AMA (Ask Me Anything) on Instagram Stories, using the Quiz Sticker option, or simply asking questions as a text and offering two choices as stickers.
We hope this post helped you discover some new ways to improve your Instagram engagement.
If you want professional help, you can always check out our Social Media Services or book your discovery call by clicking the button below!